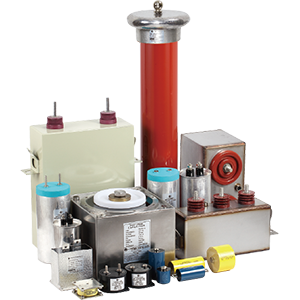 As one of top power electronics capacitor manufacturers, YUHCHANG offers a range of capacitors to suit different applications. To produce best power capacitors, we use the best latest techniques and materials. During long-term efforts in this field, we have been recognized as a specialist offering at the market high-quality products and deeply confirmed by the industry.
The capacitors for power electronics can be used for a wide variety of applications.
Here is type of capacitors we can supply
Applications
DC linking or DC filtering in Voltage converters, Frequency converters, Traction drives, Industrial drives, UPS, Medical equipment.
Features
High impulse discharge current capability
Very low stray inductance
Extremely low losses at high frequencies
Highest RMS current rating (≦100 A)
Casing material UL94 V-0
Resistance to heavy duty shock and vibration
Long life expectancy and high reliability
Specification and Performance
| | |
| --- | --- |
| Standards | IEC 61071, IEC 61881-1 |
| Installation | Indoor use, maximum above sea level 1000M |
| Capacitance tolerance | -5%/+10% (optional for ±5% or ±10%) |
| Operating temperature of case | -40℃ to +80℃ |
| Dielectric | < 0.1% |
| Test voltage between terminals | Unx1.5 VDC, 10s |
| Test voltage between terminals and case | Unx2 VDC+1000 VAC, 10s |
| Equivalent series inductance (ESL) | < 30 nH |
| Filling | Epoxy resin, UL94 V-0 |
| Casing material | Polyester tape, UL94 V-0 |
| Terminals | M8 female thread terminals of tinned brass, maximum torque 8.5Nm. |
| Cooling method | Naturally air-cooled or force air cooling |