Foundation:
Established in April, 1967
Address:
No. 59, Chung Cheng St., Ching Shui Dist., Taichung City 43653, Taiwan(R.O.C.)
Capital:
NT$80 million (US$ 2.5 million)
President:
C.C.Lin
Employees:
130 persons
Main Products:
High/Low Voltage Power Capacitors
Dry Type Low Voltage Capacitors
Capacitors for Induction Furnaces
Capacitors for UV Curing Equipments
Motor Running Capacitors
Lighting Capacitors
Automatic Capacitor Banks
Automatic Power Factor Regulators(APFR)
Series Reactors
>> Certificate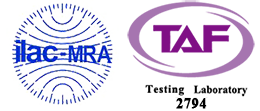 Established in 1967, Yuhchang has been the top one capacitor manufacturer in Taiwan. Products are exported
throughout the world, and we have earned a great reputation from customers worldwide.