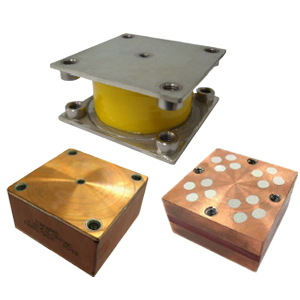 The capacitors are designed using in medium to high frequency induction heating power supplies.
They are conduction cooled via the bus bar. Reference standard IEC 61071.
Features
Dry type construction polypropylene dielectric, miniature size.
Very low series inductance design and high stability.
Available continuous work in high current.
Conduction cooled type, good to dissipate heat.
Specification
Type
Nominal
Capacitance
uF±10%
@1kHz
Rated
Voltage
(Vrms)
Max.
Current
(Irms)
Max.
Power
(kVAr)
Frequency
Range(kHz)
(Full Load)
ESL
nH
Dimensions
mm
Approx.
Weight
(kg)
Fig.
L 
W/D 
H
180/200 kVAr
CC1-11U2502E 
0.025
1100
200
180
947~1415 
< 3 
35
35
30.2
0.2
E
CC1-11U5002E 
0.05
1100
200
180
474~708 
< 3 
35
35
30.2
0.2
E
CC2-10U1003F 
0.1
1000
250
200
318~497 
< 3 
68
30
30
0.5
F
CC2-9U1703E 
0.17
900
250
200
231~293 
< 3 
35
35
30.2
0.2
E
CC2-8U2503E 
0.25
800
270
200
199~232 
< 3 
35
35
30.2
0.2
E
CC2-7U3303E 
0.33
700
300
200
197~217 
< 3 
35
35
30.2
0.2
E
CC2-7U6603F 
0.66
700
400
200
98~193 
< 3 
68
30
30
0.5
F
CC2-6U6603E 
0.66
600
350
200
134~148 
< 3 
35
35
30.2
0.2
E
CC2-6U1334F 
1.33
600
450
200
66~121 
< 3 
68
30
30
0.5
F
CC2-4U2404F 
2.4
450
500
200
65~85 
< 3 
68
30
30
0.5
F
300 kVAr
CC3-10U2003A 
0.2
1000
500
300
238~663 
< 5 
78
78
34
0.5
A
CC3-10U2003D 
0.2
1000
500
300
238~663 
< 5 
60
60
30
0.5
D
CC3-7U6603A 
0.66
700
500
300
148~201 
< 5 
78
78
34
0.5
A
CC3-6U1004G 
1
600
650
300
133~224 
< 5 
75
50
30.2
0.5
G
CC3-6U1304G 
1.3
600
650
300
102~172 
< 5 
75
50
30.2
0.5
G
CC3-5U2604G 
2.6
500
650
300
73~86 
< 5 
75
50
30.2
0.5
G
CC3-4U5004A 
5
400
800
300
60~68 
< 5 
78
78
34
0.5
A
CC3-4U5004D 
5
400
800
300
60~68 
< 5 
60
60
40
0.5
D
CC3-4U5004G 
5
400
800
300
60~68 
< 5 
75
50
30.2
0.5
G
400 kVAr
CC4-10U1003D 
0.1
1000
400
400
637
< 5 
60
60
30
0.6
D
CC4-10U2003D 
0.2
1000
400
400
318
< 5 
60
60
30
0.6
D
CC4-10U3303A 
0.33
1000
600
400
194~434 
< 5 
78
78
34
0.5
A
CC4-10U3303B 
0.33
1000
600
400
193~434 
< 5 
78
78
34
0.5
B
CC4-10U3303D 
0.33
1000
600
400
193~434 
< 5 
60
60
30
0.6
D
CC4-10U6603A 
0.66
1000
600
400
96~217 
< 5 
78
78
34
0.5
A
CC4-10U6603D 
0.66
1000
600
400
96~217 
< 5 
60
60
30
0.6
D
CC4-9U1334D 
1.33
900
850
400
59~216 
< 5 
60
60
30
0.6
D
CC4-8U1004D 
1
800
650
400
99~168 
< 5 
60
60
30
0.6
D
CC4-7U2604A 
2.6
700
950
400
50~138 
< 5 
78
78
34
0.5
A
CC4-7U2604D 
2.6
700
950
400
50~138 
< 5 
60
60
30
0.6
D
CC4-5U5004A 
5
500
1000
400
51~80 
< 5 
78
78
34
0.5
A
CC4-5U5004D 
5
500
1000
400
51~80 
< 5 
60
60
30
0.6
D
500 kVAr
CC5-11U1404C 
1.4
1100
600
500
47~82 
< 10 
100
100
40
0.6
C
CC5-7U6304H 
6.3
700
1000
500
26~51 
< 10 
53
82
71.5
1.1
H
CC5-7U8504H 
8.5
700
1000
500
19~37 
< 10 
53
92
71.5
1.3
H
CC5-7U1005C 
10
700
1000
500
16~32 
< 10 
100
100
40
0.6
C
Specification
Type
Nominal
Capacitance
uF±10%
@1kHz
Rated
Voltage
(Vrms)
Max.
Current
(Irms)
Max.
Power
(kVAr)
Frequency
Range(kHz)
(Full Load)
ESL
nH
Dimensions
mm
Approx.
Weight
(kg)
Fig.
L 
W/D 
H
600 kVAr
CC6-10U3303D 
0.33
1000
600
600
289
< 10 
60
60
40
0.5
D
CC6-10U6603C 
0.66
1000
700
600
145~197 
< 10 
100
100
40
0.6
C
CC6-7U1334D 
1.33
700
950
600
147~180 
< 10 
60
60
40
0.5
D
CC6-7U2604C 
2.6
700
1050
600
75~112 
< 10 
100
100
40
0.6
C
CC6-5U5004C 
5
500
1200
600
76
< 10 
100
100
40
0.6
C
CC6-5U5004D 
5
500
1200
600
76
< 10 
60
60
40
0.5
D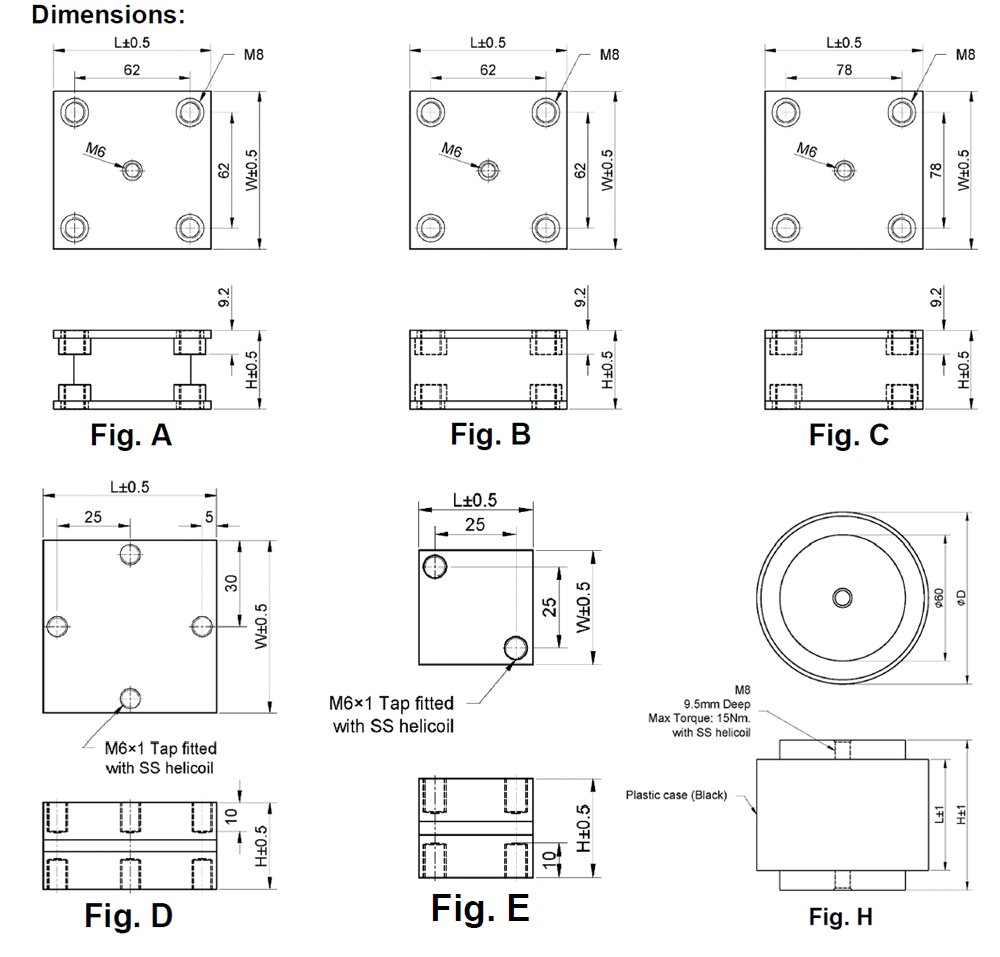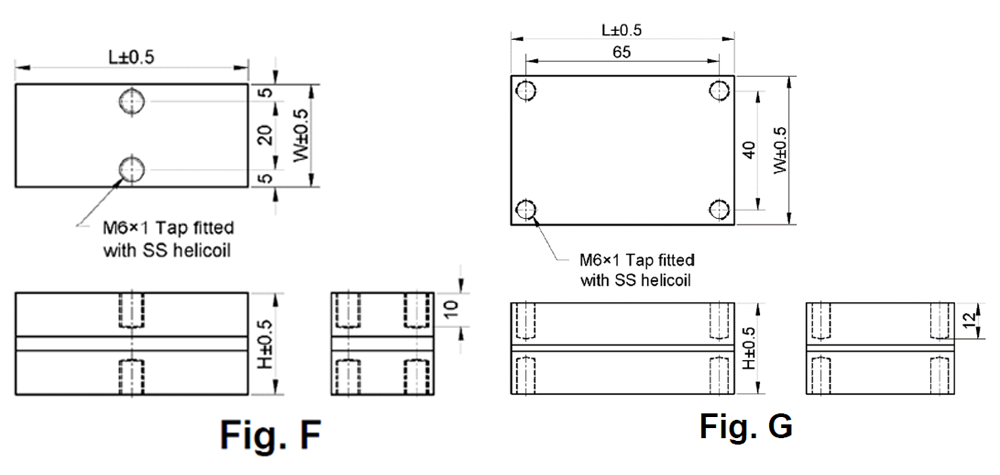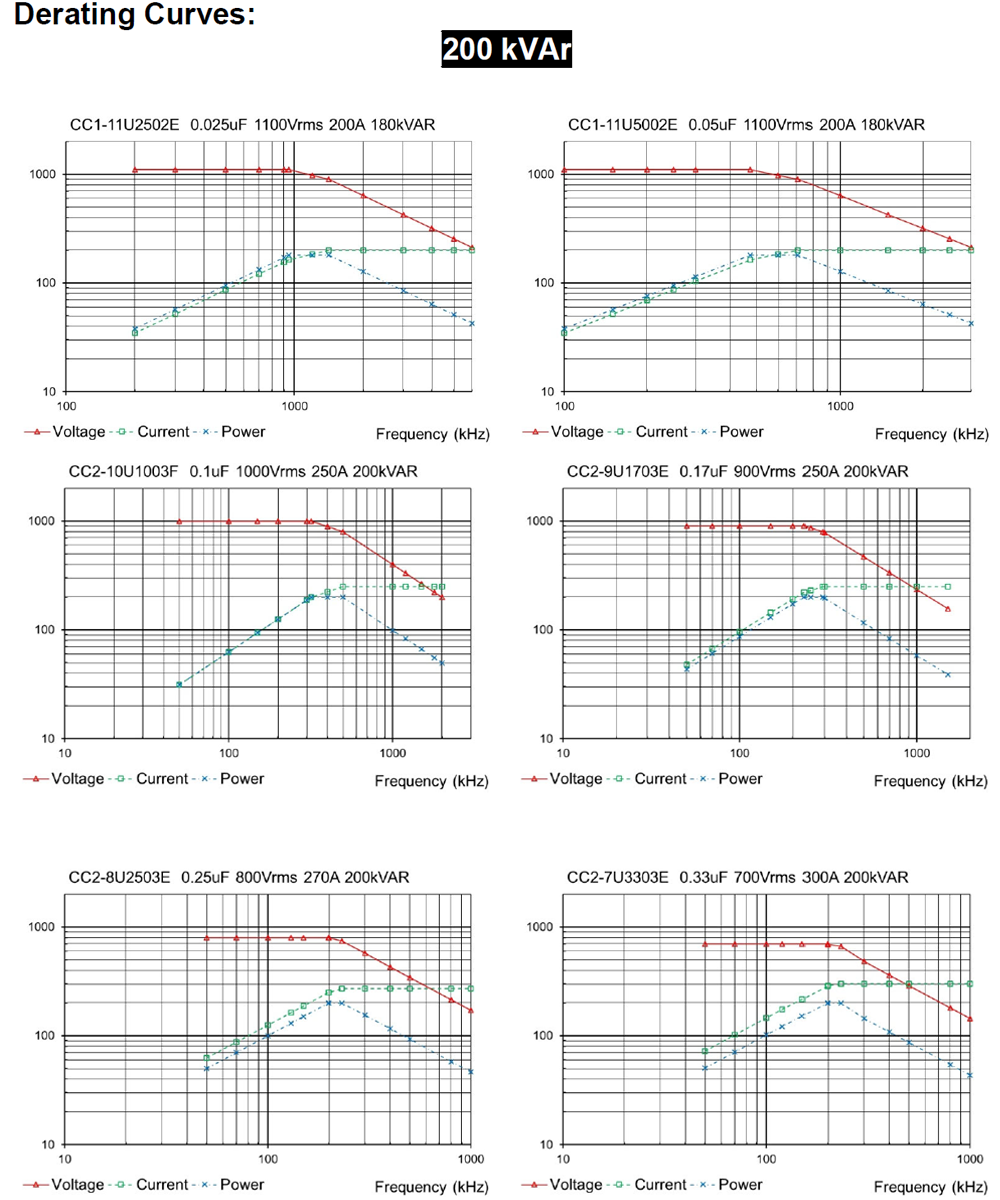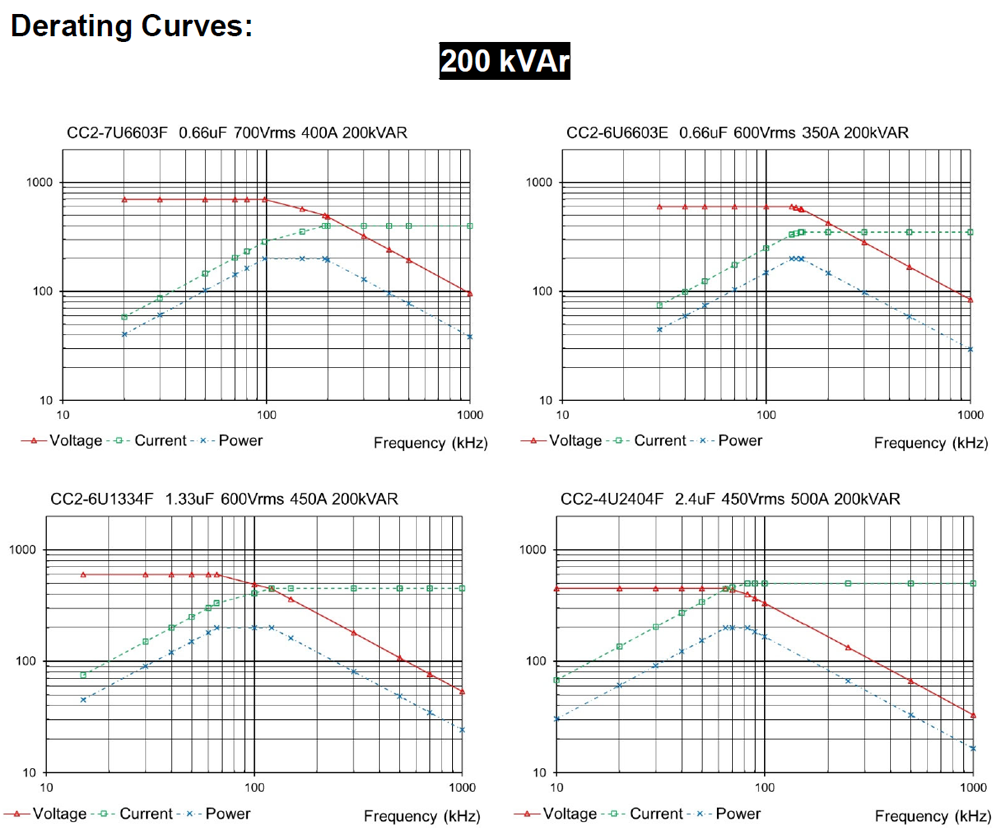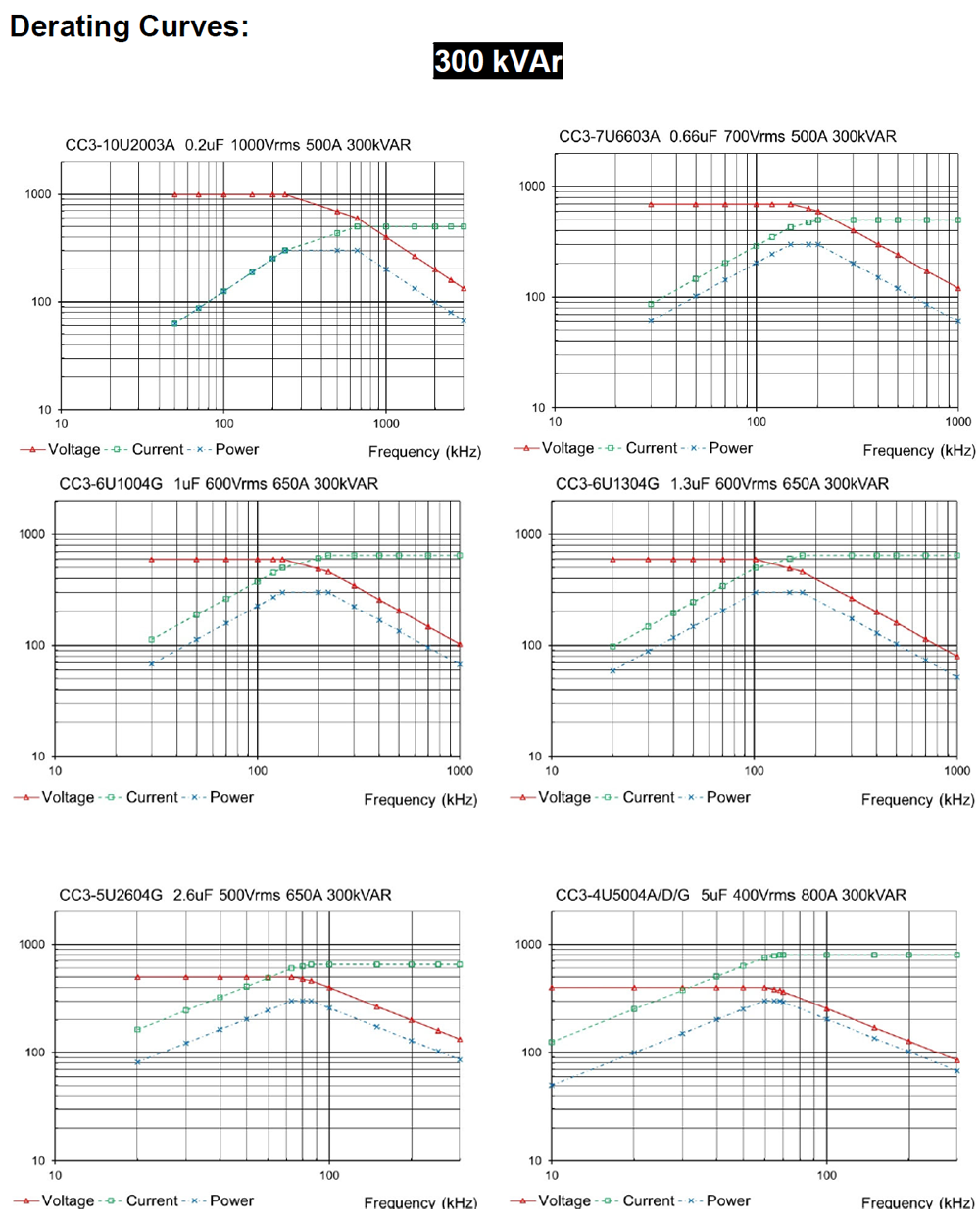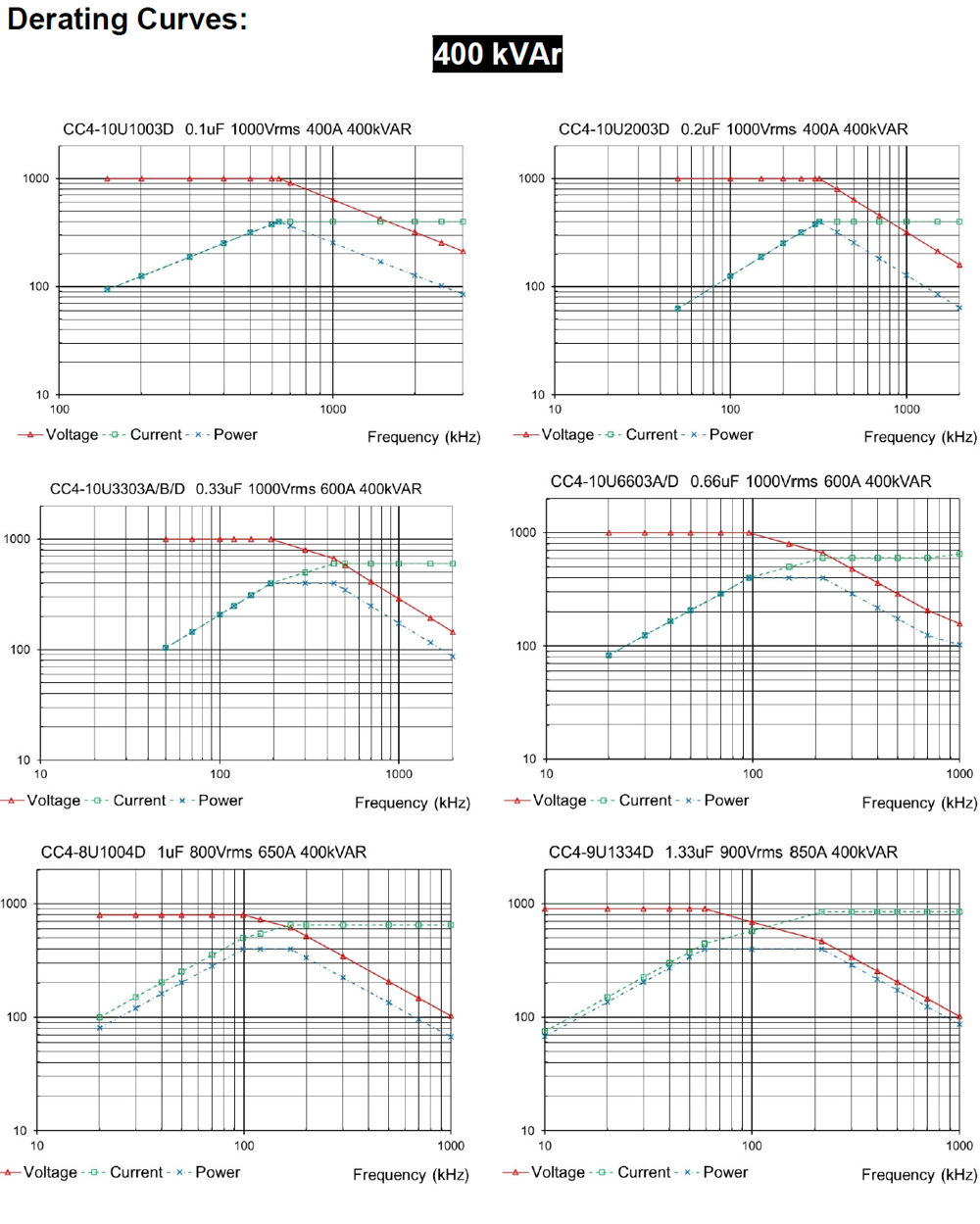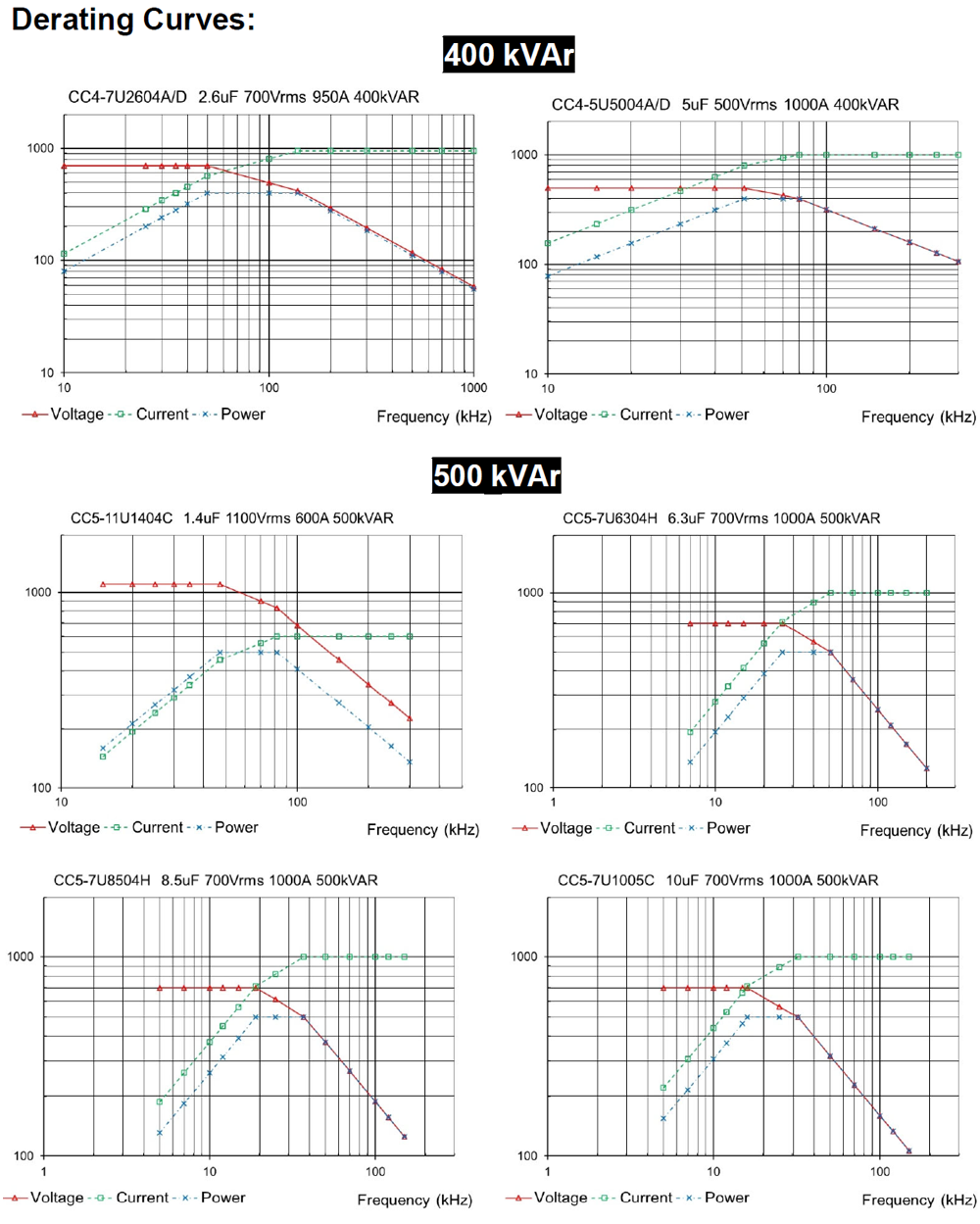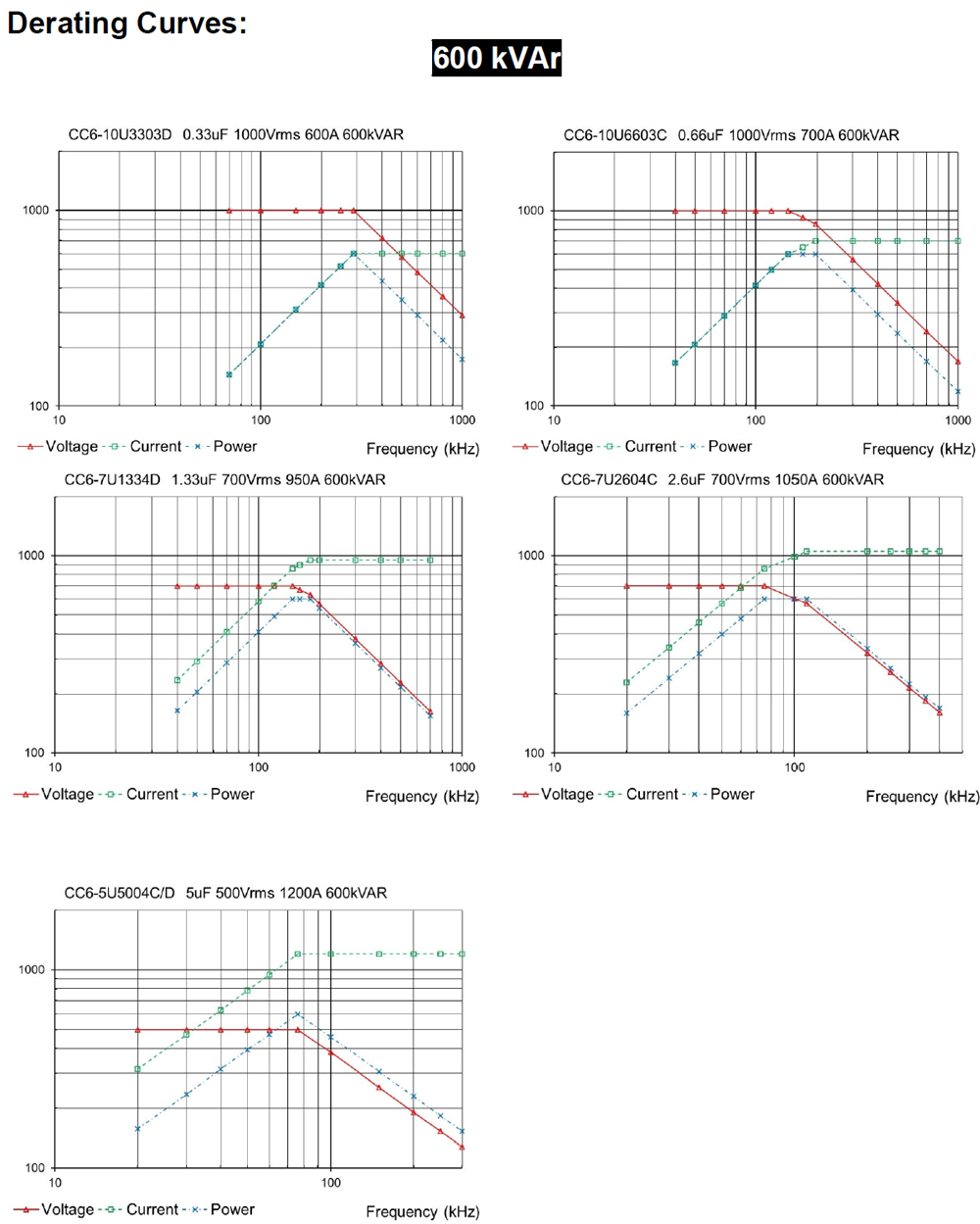 Download Full Documents about Capacitors For Power Electronics